PRODUCT CATEGORIES
Product search
FEATURED PRODUCT
CONTACT US
Add:BeiJingShiFengTai
Tel:010-67966983
Fax:010-65860158
E-mail:cbjjf@bjcjf.com
Contacts:Mr. Li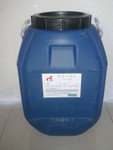 INTRODUCTION:
CJF-F902 and hair oil
Performance profile
CJF-F902 and crude oil is suitable for wool carding, woolen and wool processing. In the process of wool carding, CJF-F901 and wool can give good smoothness, reduce the friction coefficient of fiber, reduce the damage of fiber, improve the quality of wool, and can adjust the fiber bundle. Compared with the ordinary emulsion oil agent, the product oil content is high, placed a good stability, strong self emulsifying property, resistance to hard water, with good antioxidant capacity, especially suitable for white wool processing, and convenient operation and use, easy elution, APEO, friendly to environment.
Product technical index
Exterior view colorless or light yellow transparent liquid
Effective score 97% + 1
PH value of 6 to 7 (1% aqueous solution)
Stable working fluid placed 48 hours will not be layered
Dilute release agent cold water
Usage and dosage
Configuration method: add water to the hair oil, dilute and stir well. If you need to join the anti - static agent, should be the first and the hair oil emulsion, and then add anti - static agent stirring evenly.
Dosage: wool: CJF-F902 and crude oil from 3 to 4%
Sheep and wool / rabbit hair blended: CJF-F902 oil 3%
CJF-A303 antistatic agent 1%
CJF-F918 holding joint reinforcing agent 0.2 to 0.5% (as appropriate)
Packaging and storage
1 package: 120Kg plastic drum, 180Kg drum.
2 storage: sealed storage, room temperature storage for half a year. Stored in a cool ventilated place, prevent exposure.