PRODUCT CATEGORIES
Product search
FEATURED PRODUCT
CONTACT US
Add:Bungalow-7, No. 14, No. 4, Wanyuan Nanli, Donggaodi, Fengtai District, Beijing
Tel:010-67966983
Fax:010-65860158
E-mail:cbjjf@bjcjf.com
Contacts:Mr. Li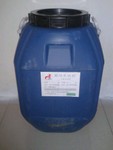 INTRODUCTION:
CJF-C6 polyester / cotton fabric flame retardant
Performance profile
CJF-C6 polyester / cotton fabric durable flame retardant system of water - soluble flame retardant, suitable for polyester blended fabric, such as polyester / cotton, polyester / viscose, polyester / hemp, etc.. When the flame retardant is heated, it is heated to produce non combustible gas and non combustible solid cover, and the flame retardant effect of the fabric is made.
Product technical index
Exterior view colorless emulsion
PH value 6 ~ 8
Water soluble soluble in cold, hot water
Usage and dosage
Dip method: CJF-C6 450 ~ 550g/l
2g/l CJF-S320
Rolling rate of 80 ~ 100%
100 for drying, 170 to 180 for 1 minutes.
According to the 5455-1997 GB/T standard method, the amount of the product is used, the flame retardant fabric can reach B1 level.
Packaging and storage
1 Pack: 200Kg, 50Kg plastic drum.
2 storage: sealed storage, storage for one year at room temperature. Anti freezing, exposure.