PRODUCT CATEGORIES
Product search
FEATURED PRODUCT
CONTACT US
Add:Bungalow-7, No. 14, No. 4, Wanyuan Nanli, Donggaodi, Fengtai District, Beijing
Tel:010-67966983
Fax:010-65860158
E-mail:cbjjf@bjcjf.com
Contacts:Mr. Li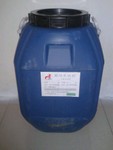 INTRODUCTION:
CJF-VS silicone oil
Performance profile
CJF-VS special slide silicone oil is a kind of containing amino functional groups of high viscosity silicone oil, mainly for compound textile finishing, emulsion, can provide super smooth performance. The product is easy to be given by the company to provide the emulsifier is easy to give the fabric durability of soft, fluffy, plump hand. Soft finish for cotton, hemp, silk, wool, chemical fiber and fabric.
Product technical index
External transparent liquid
Weakly positive to the child
Dilute release agent cold water
Usage and dosage
Specific methods of use can be linked with the company.
Packaging and storage
1 Pack: 200Kg, 50Kg plastic drum.
2 storage: sealed storage, room temperature storage for half a year.