PRODUCT CATEGORIES
Product search
FEATURED PRODUCT
CONTACT US
Add:Beijing Fengtai District in Nanyuan Airport
Tel:010-67966983
Fax:010-65860158
E-mail:cbjjf@bjcjf.com
Contacts:Mr. Li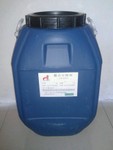 INTRODUCTION:
Silkete penetrating agent CJF-S321
Performance profile
CJF-S321 mercerizing penetrant by various nonionic surfactants and additives. Has excellent penetration and dispersion and solubilization effect, used in the dyeing process of mercerized wool and mercerized wool, in order to improve the chlorinated wool uniformity and stability, effectively remove the mercerizing process of protein degradation, and to prevent the contamination, the mercerized wool luster bright, yellowing degree decreased after dyeing and softening processes have played a good supporting role. During the dyeing process, the uniformity of the dyeing and the rate of dye uptake can be improved.
Product technical index
Exterior view colorless transparent liquid
Leave off
Dilute release agent cold water
Usage and dosage
Recommended dosage is 1% ~ 0.8 of the weight of the fabric, which can be directly added to the working fluid.
Packaging and storage
1 Pack: 200Kg, 50Kg plastic drum.
2 storage: sealed storage, room temperature storage for half a year.