PRODUCT CATEGORIES
Product search
FEATURED PRODUCT
CONTACT US
Add:Beijing Fengtai District in Nanyuan Airport
Tel:010-67966983
Fax:010-65860158
E-mail:cbjjf@bjcjf.com
Contacts:Mr. Li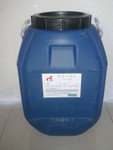 INTRODUCTION:
CJF-L809 wool levelling agent
Performance profile
CJF-L809 wool used in leveling agent wool reactive dyes, acid dyes, metal complexation medium dyes and dye concentration of leveling agent, dyeing process for wool, nylon and cotton blended fabric, as well as for the reduction of the dye in the dyeing process. The product of dye has good dispersion, promoting, dye mobility gentle dyeing, make the fabric to obtain good leveling effect; and this product can effectively reduce the dye initial dyeing rate, can give the dyeing fabric excellent leveling effect.
Product technical index
Exterior view light amber transparent liquid
Off sex
Dilute release agent cold water
PH value of 7 to 8 (1% aqueous solution)
Usage and dosage
The recommended dosage: 0.2 ~ 0.5% o.w.f. (light color: 0.2 ~ 0.3% o.w.f., dark: 0.3 ~ 0.5% o.w.f.)
Packaging and storage
1 Pack: 200Kg, 50Kg plastic drum.
2 storage: sealed storage, room temperature storage for half a year.