PRODUCT CATEGORIES
Product search
FEATURED PRODUCT
CONTACT US
Add:BeiJingShiFengTai
Tel:010-67966983
Fax:010-65860158
E-mail:cbjjf@bjcjf.com
Contacts:Mr. Li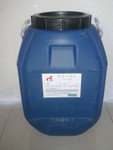 INTRODUCTION:
CJF-F909 and hair oil
Performance profile
CJF-F909 and wool oil is a high efficiency energy and wool oil which is specially designed for cashmere, silk / cashmere blended yarn. Has good lubrication, the holding and the antistatic performance. The excellent smoothness can effectively reduce comb the coefficient of friction of the fiber in the spinning process, reduce the damage to cashmere fiber carding; the maximum increase yarn strength and elongation at break. Good hold and antistatic performance, can improve life spinning; eliminate winding roller, roller phenomenon and reduce breakage; reducing flyings; yarn smooth; improve the rate of products made.
CJF-F909 and the hair oil has good self emulsifying, the emulsion is stable, and the belt is no corrosion, and the color of the yarn is light and so on.
This product is in line with environmental protection requirements.
Product technical index
Exterior view light yellow transparent liquid
Leave off
PH value of 6 to 7 (1% aqueous solution)
Steady working fluid is placed in a few days without change
Dilute release agent cold water
Usage and dosage
Preparation of emulsion: add water to the hair oil, dilute and stir well. If you need to join the anti - static agent, should be the first and the hair oil emulsion, and then add anti - static agent stirring evenly.
And gross oil dosage: 2.5 ~ 6% (o.w.f) of pure cashmere
* to make full penetration, and after finishing, the stuffy warehouse 16-48 hours.
Packaging and storage
1 package: 120Kg plastic drum, 180Kg drum.
2 storage: sealed storage, room temperature storage for half a year. Stored in a cool ventilated place, prevent exposure.