PRODUCT CATEGORIES
Product search
FEATURED PRODUCT
CONTACT US
Add:BeiJingShiFengTai
Tel:010-67966983
Fax:010-65860158
E-mail:cbjjf@bjcjf.com
Contacts:Mr. Li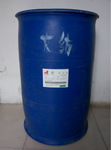 INTRODUCTION:
CJF-F904 and hair oil
Performance profile
CJF-F904 and hair oil by smoothing agent, cluster agent, antistatic agent, nonionic emulsifier, increasing solvent, preservative and so on. With lubrication, cohesion, antistatic and anti-corrosion, mildew and other excellent performance. Can reduce the dynamic friction coefficient and give moderate static adhesion force, reducing carding process of hair loss, improve the rate of finished products. Good antistatic property, can improve the spinning, winding roller, roller to eliminate and reduce breakage phenomenon. And can improve the yarn strength, reduce the CV value of the yarn, reduce the size of the hair, thick section, details, so that the yarn smooth, Mao Yushao. That is applicable to cashmere, wool, rabbit hair wool, also applies to the worsted system, mixing and carding.
CJF-F904 can be eluted good, does not affect the yarn and woven fabric's dyeing properties, no environmental pollution, can be soft or hard water dissolved true solution using.
Product technical index
Exterior view light yellow transparent oil
Leave off
PH value of 7 to 8 (1% aqueous solution)
Steady working fluid is placed in a few days without change
Dilute release agent cold water
Usage and dosage
In order to make and crude oil to maximize the coverage of the surface of the fiber, it is recommended using the injection device, CJF-F903 with soft or hard water to 1:3 1:10 dilution, specific amount is on the fabric weight:
Coarse comb system: pure wool 2.5-4.0%
Wool / synthetic fiber 1.0-2.5%
Semi worsted system: pure wool 0.5-1.2%
Wool / synthetic fiber 0.4-1.0%
Pure wool combing system: 0.3-0.5%
Wool / synthetic fiber 0.3-0.4%
Packaging and storage
1 package: 120Kg plastic drum, 180Kg drum.
2 storage: sealed storage, room temperature storage for half a year. Stored in a cool ventilated place, prevent exposure.