PRODUCT CATEGORIES
Product search
FEATURED PRODUCT
CONTACT US
Add:BeiJingShiFengTai
Tel:010-67966983
Fax:010-65860158
E-mail:cbjjf@bjcjf.com
Contacts:Mr. Li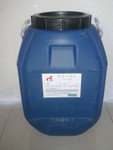 INTRODUCTION:
CJF-A164 shrinkage reducing agent
Performance profile
CJF-A164 washing agent is composed of surface active agent, softening agent, solvent, solvent, etc.. Mainly used in wool, cashmere and wool washing process, with good washing, soft, shrinkage properties. The treated fabric has soft, smooth, full feeling and good gloss.
This product is soluble in water, forming a transparent and homogeneous solution, in acid, alkali and hard water solution has good stability, less foam, easy to rinse. Can also be used for washing wool, yarn and textile and dyeing.
Product technical index
External view of light yellow transparent viscous liquid
Off the son of the non / Yin
PH 7 (1% aqueous solution)
Soluble soluble soluble in cold, hot water
Usage and dosage
Directly adding the working fluid, the fabric can be washed, the dosage is 3 ~ 5% (o.w.f).
Specific operation: first CJF-A164 washing shrinkage agent added to the pre injection water treatment equipment, solution, stir, and then put into the waiting fabric washing and milling, turning, 2 ~ 3 minutes, to ensure woven fabric with finishing liquid, static soak for 15 minutes, then gently 10 to 15 minutes (depending on the suede requirements and decide). Finally, the rubbing good fabric to clean and dry.
In addition, the use of 40 for better than room temperature.
Packaging and storage
1 Pack: 200Kg, 50Kg plastic drum.
2 storage: sealed storage, room temperature storage for half a year.