PRODUCT CATEGORIES
Product search
FEATURED PRODUCT
CONTACT US
Add:BeiJingShiFengTai
Tel:010-67966983
Fax:010-65860158
E-mail:cbjjf@bjcjf.com
Contacts:Mr. Li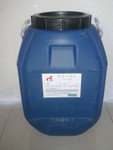 INTRODUCTION:
CJF-S703 antistatic agent
Performance profile
CJF-S703 antistatic agent with excellent antistatic properties, applicable to the elimination of synthetic fiber in the static electricity generated by friction spinning combing, thereby reducing the winding roller, roller and so on, to improve the yarn quality and spinning efficiency. Because of its good thermal stability, the color fastness is not affected by the heat - steaming or 180. The antistatic agent can be used together with the anionic and nonionic oil agents, and can also be used to prepare the spinning oil.
Product technical index
External view of light yellow transparent liquid
PH value 6.5 ~ 7.5
Isolated Yin
Dilute release agent cold water
Usage and dosage
Used in fabric: dip method or impregnation method, according to the fabric of different working fluid in the use of 15 ~ 30g/l.
Synthetic fiber: the amount of fiber is 0.15 ~ 0.3%.
Packaging and storage
1 Pack: 200Kg, 50Kg plastic drum.
2 storage: sealed storage, room temperature storage for half a year.