PRODUCT CATEGORIES
Product search
FEATURED PRODUCT
CONTACT US
Add:Beijing Fengtai District in Nanyuan Airport
Tel:010-67966983
Fax:010-65860158
E-mail:cbjjf@bjcjf.com
Contacts:Mr. Li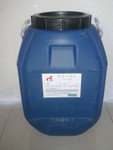 INTRODUCTION:
CJF-S705 antistatic agent
Performance profile
CJF-S705 antistatic agent for synthetic polymer antistatic agent. It is suitable for the anti static finishing of cotton, hemp, silk, wool, chemical fiber and blended fabric. It also applies to eliminate the static electricity generated by the friction in the process of the synthetic fiber, animal fiber and its fabric. Can be mixed with a variety of ion type additives used in the fight.
Product technical index
External transparent liquid
PH value 7 ~ 8
Leave off
Dilute release agent cold water
Usage and dosage
Dipping method: CJF-S705 3% ~ 5%
Bath ratio 1: 10 to 1: 20
Dip method: according to the fabric of different working fluid in the use of 30 ~ 60g/l
Packaging and storage
1 Pack: 200Kg, 50Kg plastic drum.
2 storage: sealed storage, room temperature storage for half a year.