PRODUCT CATEGORIES
Product search
FEATURED PRODUCT
CONTACT US
Add:Beijing Fengtai District in Nanyuan Airport
Tel:010-67966983
Fax:010-65860158
E-mail:cbjjf@bjcjf.com
Contacts:Mr. Li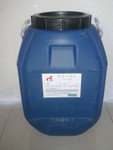 INTRODUCTION:
CJF-S705 antistatic agent
Performance profile
CJF-S709 antistatic agent has excellent antistatic performance, applicable to eliminate synthetic fiber (polyester, nylon) and with the static electricity generated by friction in natural fiber blended process, thereby reducing the winding roller, roller and so on, molecular structure of hydrophilic groups, insurable to spinning process of moisture regain in the stable, the wool surface finish, especially suitable for dry climate of the area, can improve the yarn quality and spinning efficiency. This product can be used in the use of anionic and nonionic oil.
Product technical index
Exterior view colorless transparent liquid
PH 7
Leave off
Dilute release agent cold water
Usage and dosage
Worsted (wool nylon blended):
Nylon complex after washing oil content should be 0.4%, if complex before washing oil rate is high, pre washed nylon strips, the oil rate fell to about 0.2%. Adding and anti - static agent to third - cell in the process of complex washing. And gross oil dosage: 0.05% (fiber weight), CJF-S709 antistatic agent dosage: 0.15% (fiber weight).
In the process of mixing, the anti - static agent is used in conjunction with the hair oil, and the spray nozzle is uniform. Added: Anti - static agent: water =1:1:7
Roving process:
Will be made into a uniform emulsion and hair oil, add this product. Dosage: 1% ~ 0.5 (fiber weight)
Packaging and storage
1 Pack: 200Kg, 50Kg plastic drum.
2 storage: sealed storage, room temperature storage for half a year.