PRODUCT CATEGORIES
Product search
FEATURED PRODUCT
CONTACT US
Add:BeiJingShiFengTai
Tel:010-67966983
Fax:010-65860158
E-mail:cbjjf@bjcjf.com
Contacts:Mr. Li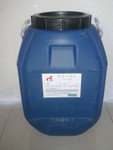 INTRODUCTION:
CJF-F923 warp cold slurry
Performance profile
CJF-F923 warp cold slurry agent is a kind of efficient sizing agent for wool, wool yarn and other fibers. The system is composed of a variety of substances, such as nonionic, anionic surfactant, lubricant, film forming agent and so on. Specially used for sizing of the liquid roll in the sizing slot in the whole process of the whole process. Cold sizing is especially suitable for worsted yarn and other blended yarn. Yarn can improve the performance and increase yarn strength, hairiness coating, reduce the weaving process of flyings, reduce wear and tear, reduce breakage, improve the weaving efficiency. The product is easy to wash, and has no adverse effect on the post procedure. The performance has reached the level of foreign similar products.
Product technical index
Exterior view transparent slightly viscous liquid
PH 7 (1% aqueous solution)
Off the son of the non / Yin
Dilute release agent cold water
Usage and dosage
1. The cold paste agent can be without dilution, direct sizing, in the entire scroll through sizing groove to liquid and directly to the slurry applied to warp. Room temperature fast drying, without additional drying.
2 general dosage is 4 ~ 12% (by weight warp). When used according to different type of yarn, count and twist change, began using by laboratory selection of optimal dosage and other process parameters.
3 it is easy to dissolve in water, so it is easy to be dissolved in water. Wool spinning process can be carried out according to the general procedure of washing, other fabrics can be carried out according to the general rinsing process.
Note: if the entire machine stops without sizing, the remaining size of the slurry is recovered to a closed container, to prevent the water evaporation, resulting in viscosity fluctuations.
Packaging and storage
1 Pack: 200Kg, 50Kg plastic drum.
2 storage: sealed storage, room temperature storage for half a year.