PRODUCT CATEGORIES
Product search
FEATURED PRODUCT
CONTACT US
Add:Bungalow-7, No. 14, No. 4, Wanyuan Nanli, Donggaodi, Fengtai District, Beijing
Tel:010-67966983
Fax:010-65860158
E-mail:cbjjf@bjcjf.com
Contacts:Mr. Li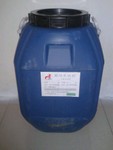 INTRODUCTION:
CJF-P209 fluffy agent
Performance profile
CJF-P209 fluffy agent is a kind of nonionic surfactant mixture. Suitable for protein fiber products, fluffy, soft finishing. The products have not only special fluffy and soft feel, but also have anti - static effect.
This product can be used alone, also can be used with appropriate amino silicone softening agent.
Product technical index
External transparent liquid
Leave off
Dilute release agent cold water
Usage and dosage
After repeated experimental comparison, the CJF-P209 wants to achieve the best fluffy effect, need to be carried out separately after finishing, we can carry on the soft finishing, therefore, we recommend to follow the following route:
Washing and softening, softening and finishing, softening and drying
Fluffy finishing process is as follows:
Dipping method: CJF-P209 3% ~ 8%
Bath ratio 1:20 ~ 30
Immersion time 15 to 20 minutes
Working fluid temperature 40
Packaging and storage
1 Pack: 200Kg, 50Kg plastic drum.
2 storage: sealed storage, room temperature storage for half a year.