PRODUCT CATEGORIES
Product search
FEATURED PRODUCT
CONTACT US
Add:Bungalow-7, No. 14, No. 4, Wanyuan Nanli, Donggaodi, Fengtai District, Beijing
Tel:010-67966983
Fax:010-65860158
E-mail:cbjjf@bjcjf.com
Contacts:Mr. Li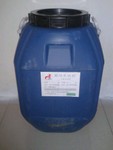 INTRODUCTION:
CJF-P216 smoothing softening agent
Performance profile
CJF-P216 smooth softening agent is a kind of amino modified silicone emulsion. Applicable to mercerized wool, wool sweater, and Pashmina, woolen, soft and smooth finish, endow the wool fabric durable soft, fluffy and excellent oily feel, and can raise the elastic and comprehensive effect prominent.
Product technical index
The appearance of a milky white liquid
Weakly positive to the child
Dilute release agent cold water
Usage and dosage
Immersion method: CJF-P216 4% to 8% (the specific amount required according to customer requirements and fabric category adjustment)
Bath ratio 1:20
Immersion time 20 to 30 minutes
Working fluid temperature 40
Use notes
1, should be in advance of the fabric rinse;
2, the working fluid with soft water.
3, this product is a small amount of water after adding the ingredients fully diluted tank;
4, should be regularly cleaned and finishing equipment;
5, do not be used with the same anion additives. If the pre - finishing with anionic additives, should strengthen water washing;
Packaging and storage
1 Pack: 200Kg, 50Kg plastic drum.
2 storage: sealed storage, room temperature storage for half a year. Such as over the shelf life, the corresponding quality of the identification of the parties can be used.