PRODUCT CATEGORIES
Product search
FEATURED PRODUCT
CONTACT US
Add:Bungalow-7, No. 14, No. 4, Wanyuan Nanli, Donggaodi, Fengtai District, Beijing
Tel:010-67966983
Fax:010-65860158
E-mail:cbjjf@bjcjf.com
Contacts:Mr. Li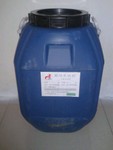 INTRODUCTION:
Durable flame retardant for CJF-C2 cotton
Performance profile
CJF-C2 cotton with durable flame retardant is a kind of reaction type flame retardant which has the durability. Applicable to the processing of cotton, hemp, viscose cellulose fabrics, capable of repeated washing.
Product technical index
Exterior view colorless or light yellow viscous liquid
PH value 6 ~ 7
Water soluble soluble in cold, hot water
More than 80%
Usage and dosage
Technology route: the fabric - > dip rolling (80% ~ 5) - > drying (105 ~ 75 minutes) - > (160 - 3 - 2 minutes) > > and (2g/LNa2co3) - > wash (60 C 10 minutes).
Working fluid formula: CJF-C2 300 ~ 350g/l
60 resin 062 ~ 80g/l
2g/l CJF-S320
Phosphoric acid (85%) 10 ~ 15g/l
Magnesium chloride 2g/l
Note
Working fluid preparation:
(1) by the order of the formula, the resin and additives are added in order;
(2) all kinds of additives are added to the water dilution;
(3) the catalyst should be added to the working fluid before use;
(4) the effect of the flame retardant properties of the soft agent should be paid attention to when considering the feel of the soft.
In use:
The actual amount of the processing method, processing conditions and the specific material to be processed and different. Before use, please according to the requirements of the handle, flame retardancy, first by sample experiments confirm their leaching rolling rate, concentration and other parameters to achieve the optimum effect
Packaging and storage
1 Pack: 200Kg, 50Kg plastic drum.
2 storage: sealed storage, storage for one year at room temperature. Anti freezing, exposure.