PRODUCT CATEGORIES
Product search
FEATURED PRODUCT
CONTACT US
Add:BeiJingShiFengTai
Tel:010-67966983
Fax:010-65860158
E-mail:cbjjf@bjcjf.com
Contacts:Mr. Li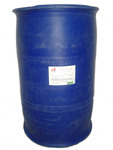 INTRODUCTION:
CJF-A126 wool cleaning agent
Performance profile
CJF-A126 wool cleaning agent is a compound of many kinds of nonionic, anionic surface active agent and additive, of wool grease, stains have strong emulsifying ability, to hard water have better softening, can obviously decrease the surface tension of water, wash hair to white, soft, loose the. And the bubble is moderate, the dirt impurities have a better suspension, easy to rinse. Is a wool cleaning agent and absorbent agent.
The washing process for neutral, alkaline raw wool, cashmere and CJF-YB02 with protective agent should be used in the process of cleaning of raw wool.
Product technical index
External view is colorless or light yellow transparent liquid
Off the son of the non / Yin
Soluble in water
PH value of 7 to 8 (1% solution)
Usage and dosage
Directly adding the working fluid, stirring evenly, the water temperature is 45 ~ 50, the dosage is 5 ~ 8% for the fabric weight.
Packaging and storage
1 Pack: 200Kg, 50Kg plastic drum.
2 storage: sealed storage, room temperature storage for half a year.