PRODUCT CATEGORIES
Product search
FEATURED PRODUCT
CONTACT US
Add:BeiJingShiFengTai
Tel:010-67966983
Fax:010-65860158
E-mail:cbjjf@bjcjf.com
Contacts:Mr. Li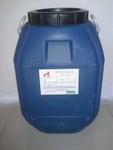 INTRODUCTION:
CJF-A104 cashmere cleaning agent
Performance profile
CJF-A104 cashmere cleaning agent is a kind of non - ionic surface active agent and additive compound. It is a kind of super concentrated detergent, which has good washing, penetration, soft and antistatic property. Used for washing wool, cashmere and cashmere dyeing and washing cleaning.
Product technical index
External view is colorless or light yellow transparent liquid
Leave off
Soluble in water
PH 7 (1% solution)
Usage and dosage
Directly adding the working fluid, stirring evenly, the water temperature is suitable for 45-50, and the amount of 5-10% is.
Packaging and storage
1 Pack: 200Kg, 50Kg plastic drum.
2 storage: sealed storage, room temperature storage for half a year.