PRODUCT CATEGORIES
Product search
FEATURED PRODUCT
CONTACT US
Add:BeiJingShiFengTai
Tel:010-67966983
Fax:010-65860158
E-mail:cbjjf@bjcjf.com
Contacts:Mr. Li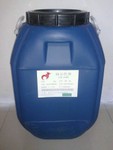 INTRODUCTION:
CJF-A108 anti staining agent
Performance profile
CJF-A108 anti staining agent is composed of a variety of surface active agents, anti - particle re - adsorption agent and auxiliary components. Through the work of the dye molecules, stains and other production of solubilization and suspension, can be a very good solution to the dye, the working fluid, and prevent the occurrence of re attachment, so as to achieve the best anti staining effect. Recommended for wool washing shrinkage or denim washing process.
Product technical index
Exterior view white latex
Off the son of the non / Yin
Soluble in water
PH 10 (1% solution)
Usage and dosage
The use of the general working fluid is 1.5 + 0.5g/L, can be directly added to the working fluid.
Packaging and storage
1 Pack: 200Kg, 50Kg plastic drum.
2 storage: sealed storage, room temperature storage for half a year.